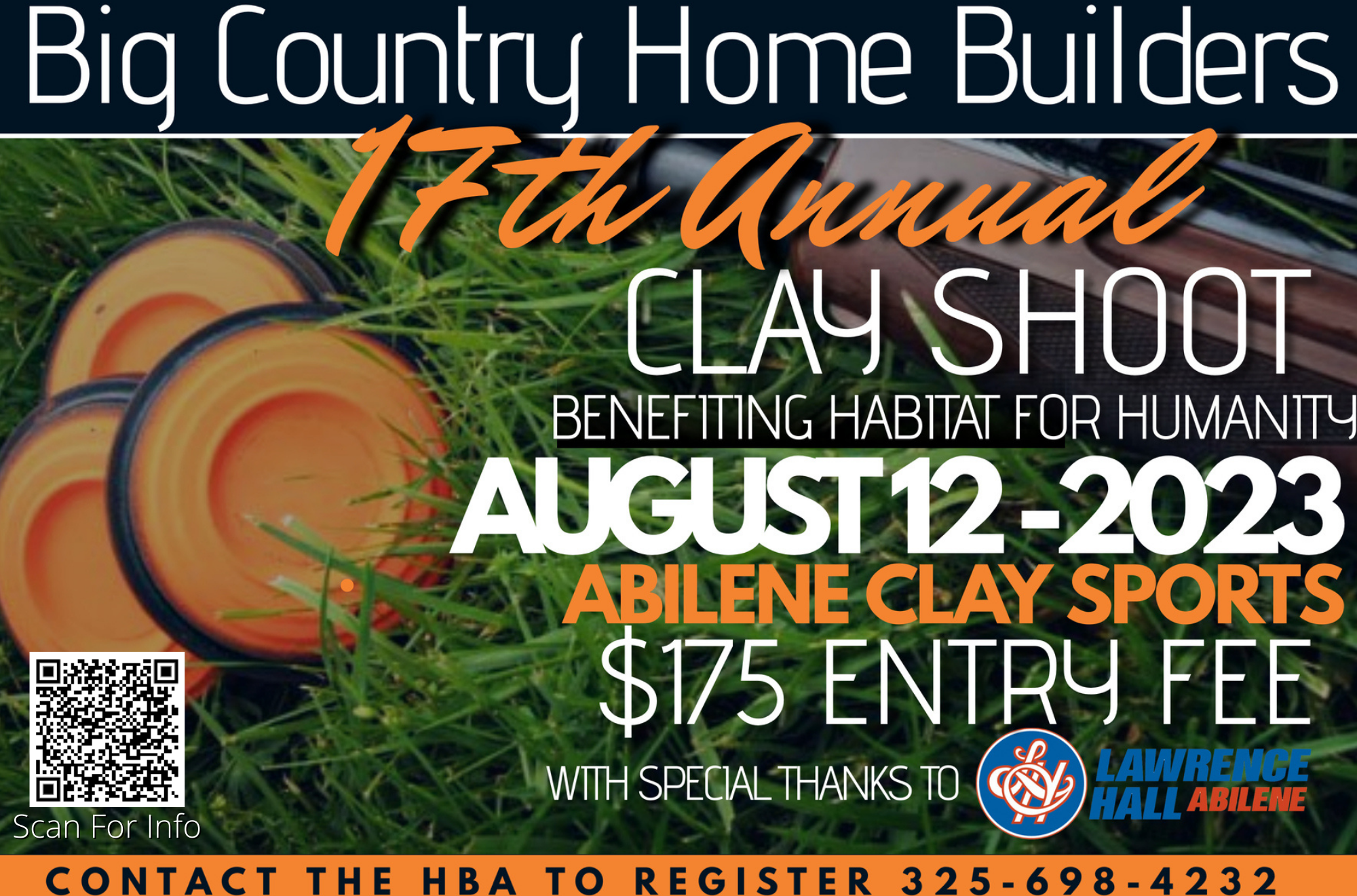 EVERYTHING YOU NEED TO KNOW:


Clay Shoot Schedule of Events
Location:
Abilene Clay Sports
1102 E Spur 707

8:00 AM Shooters – Please arrive no later than 7:15 AM for check in

11:00 AM Shooters – Please arrive no later than 10:15 AM for check in

Clubhouse:
Please send 1 shooter from each squad into the clubhouse for team check in and to claim scorecards.
If you are shooting under a sponsored business, please use the business name for locating your squad.
Individual or non-sponsored shooters will be identified by first and last name.
(It's a small area and we are trying to keep the traffic in an out of the clubhouse limited for efficiency)
Under the pavilion:
ALL registered shooters will be required to sign the liability waiver before taking the course to shoot. Each registered shooter will also redeem one commemorative hat and t-shirt.
(Shirt sizes first come first served/ hats are one size fits all)

**Once each shooter has signed the liability waiver, PLEASE remain under the pavilion for the mandatory safety briefing that is required by the Abilene Clay Range**


Be sure to have some EXTRA cash on hand for the EXTRA fun we will be offering.

Gun Game Boards: $10, $20, $30 per square (CASH ONLY) – Drawings to be held at Awards Dinner
100 squares per board / no limit to purchased squares until full

$10 Gun Board
Description: Sig Sauer P320 M18 9mm, Coyote Brown, 3.9" barrel
MSRP: $699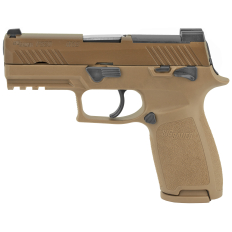 $20 Gun Board
Description: Beretta A300 Ultima 12-gauge, 28"-barrel, Bottom Land Camo
MSRP: $1,049



$30 Gun Board
Description: Beretta 686 Silver Pigeon 20-gauge 30" barrel.
MSRP: $2,499


Green Bird Gaming Station – Sponsored by ACS Heating and Air – CASH ONLY
10 Shots for $20 – Each clay BROKEN is an entry for the chance to win the 50/50 CASH payout.
The drawing is to be held Saturday night at the awards dinner – Do NOT have to be present to win.
Give Em' The Bird Station (One Station Located on Each Course)
Level: Difficult – pay $20 per person to receive a PERFECT score or test your skill and precision by shooting the station for a score.
---

Awards Dinner/ Auction Schedule of Events:

Location:
Taylor County Display Building
1700 State Hwy 36

6:30 PM Doors Open (No early Entry) – Ticketed Event, must present ticket at the door.

"Shop till You Drop" Raffle:
$25 Dollars = 25 Tickets
$100 Dollars = 125 Tickets
Place your tickets in the desired boxes for a chance to win that item. The MORE tickets you drop the BIGGER your odds of WINNING. The drawings will take place throughout the program and you MUST be present to win – or have a representative to collect your item(s) with your winning ticket stubs should you need to leave the event early.

Rub-A-Dub-Duck Draw – Perfect for the Kiddos
$10 Each or 3 for $25
**Child Friendly Gun up for grabs** - Drawing to be held at Awards Dinner

PWB Wine Pull
$20 per drawing

2023 Commemorative Glass & Cocktails
$20/Glass – more details at the evening event
Shooting Awards:

Scoring is based on the Lewis Class Scoring System.
1st Place: Gift Certificates to WNC Guns located in Abilene
2nd Place: 1 flat of shotgun shells.
Scoring is determined by a 3rd party vendor, independent of the Big Country Home Builders Association.
**There will be an ATM on site for the night of the event**
CLICK HERE TO REGISTER
With Special Thanks to Molly's Custom Silver