Make plans to join us for our annual Christmas Party Friday December 4th where we will say "Adios" to 2020 with a Christmas Fiesta. Each member will receive 2 complimentary drink tickets good for beer or wine (Cash Bar Thereafter) and enjoy a delicious fajita dinner.
We will also be listening to the sounds of the JAK Creek Band and celebrating the accomplishments of some of our members with our annual "End of the Year Awards" presentation.
Don't forget your Coat or Blanket to add to our drive for the Abilene Love & Care Ministries organization. Each year we help provide the gift of warmth and comfort to those who are less fortunate in our community. We will have door prizes to give away and more FUN that you can stand.
An RSVP to attend is REQUIRED and the registration link will close on 12/1/2020 so be sure to get on the guest list before then.
Click HERE to RSVP Now...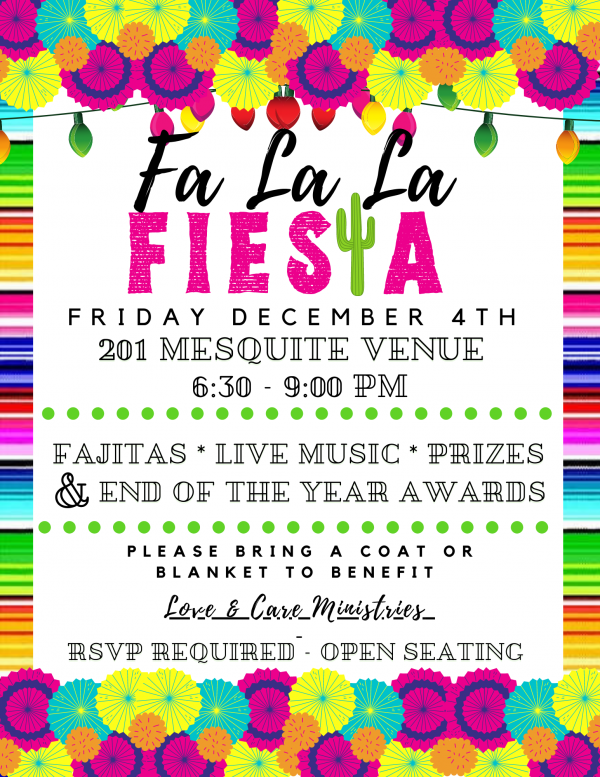 Here is a look at our deserving winners in 2019. We Thank You for your service to the HBA and your community. We can't wait to see who we will recognize in 2020!